Koble til med en sosial brukerkonto
Moderator: Moderatorer
Svar
5 innlegg • Side 1 av 1
Hi My Friends, some Saab friends requested me to create some wallpapers with "2010 whole year" calendar, so I made a few during the x'mas holidays including newer models of Saab 9-3 & 9-5. I would like to share with you, they are ready for download at the "2010 Year Calendar" page of my "Saab Art" site. please fee free to download if you are interested.
HAPPY NEW YEAR TO YOU & BEST WISHES TO SAAB!!

My Site:
http://www.classiccarprint.com/saab.html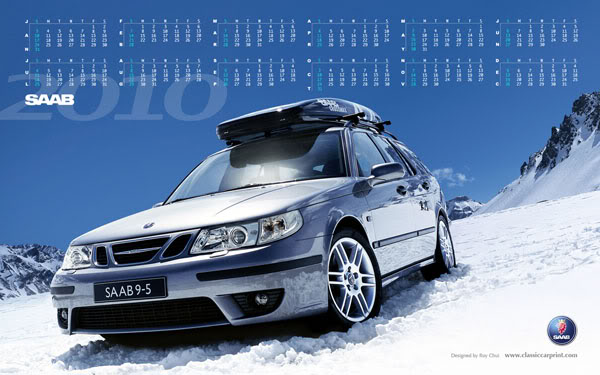 ---
0.7 bar

Innlegg: 150
Registrert: 01 mai 2009, 22:38
Navn: Dan Magnus Furuvarp
Bil: 2004 SAAB 9-5 Vector Estate
Kontakt:
Great Job! Exelent pictures, thanks a lot!

---
Hi My Friends,

Just want to let you know that a newly designed Saab Wallpaper plus an E-card will be available for download from my website on or before every Monday, so, keep an eye on my "Wallpaper of the Week" page, may be you'll find something interested again! Thanks for watching. Best wishes to your Save Saab Convoy or what ever action you are taking to help saving SAAB!!

Saab Wallpapers Download:
http://www.classiccarprint.com/saab.html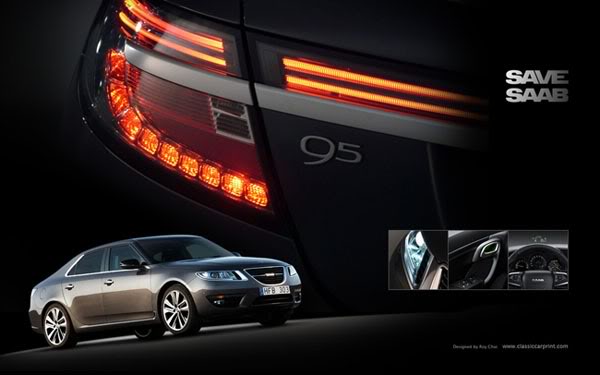 ---
---
Innlegg: 2
Registrert: 06 nov 2015, 04:16
Navn: steve roger
Kontakt:
I need to find More information Of you to share.
---
Svar
5 innlegg • Side 1 av 1